When The Wine Has Gone
Listen as Pastor NR brings the word. Where is your joy?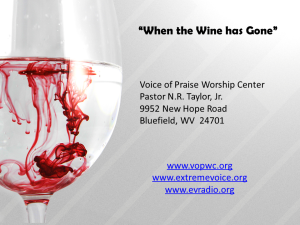 ---
Brother Ron Fredericks recorded live Sept. 28, 2014
Listen as Brother Ron brings the word at Voice of Praise Worship Center, during our pastoral interim.
---
"Getting Vocal" recorded live February 5, 2014 – Preacher vs. Teacher, hot-dogs, Spam and trying not to burp.
---